ARBONIA DIGITAL – Tomorrow's growth
Arbonia is opening the new ARBONIA DIGITAL unit in Berlin (D) as a way of driving forward digital innovation.
"Digitisation" – there is hardly any other word that is used as often as this one in connection with the changes taking place in the business landscape. It filters through all industries and is seen as both an opportunity and a threat. Arbonia consistently sees digital revolution as an opportunity – both for business development and for the growth of the divisions – a standpoint demonstrated by the fact it has founded an independent digital unit in Berlin (D). ARBONIA DIGITAL develops pioneering technological solutions, services and business models, thereby providing the foundations for constant innovation.
Customers are at the heart of this strategy. In an environment where product features and prices are no longer enough to stand out from the competition, exceptional customer experiences in relation to sales, marketing and service are becoming crucial factors for success. Other companies are also transforming their value-added chains and employing new technologies to make their processes more efficient and their products more cost-effective. However, it is generally technologies and systems that form the core of these initiatives and investments. Arbonia is taking a different path, as technical advancement alone is not only difficult to achieve, it is also virtually impossible to maintain in the long run. It is already becoming apparent that the real winners of digitisation are the companies that place customers, along with their needs and patterns of behaviour, at the heart of their philosophy. With ARBONIA DIGITAL, Arbonia is anchoring its efforts to achieve consistently positive customer experiences in the organisational culture of the Group, and in doing so, is setting the course for future growth.
Mission
As a future-oriented Group, Arbonia will not only develop as a result of digitisation – it will also play an active role in driving it forward. The heart of this strategy is the founding of an independent digital unit in Berlin (D). As a way of ensuring innovation, ARBONIA DIGITAL will be developing pioneering technological solutions, services and business models for all divisions.
Synergies
The deep understanding of the needs of target groups and the associated market trends is the basis for success in today's digital world. With this in mind, the digital unit will be working closely with the divisions to test their innovations with customers and partners while they are still at an early stage. This approach ensures that only solutions and products which have a conclusive positive effect on the growth of the entire Group are developed.
Future
With lean processes, agile ways of working and a professional vision, ARBONIA DIGITAL is the answer to the extremely dynamic nature of the economic and technological trends which are making the future increasingly unpredictable. Berlin (D) is the European hub for digital innovation. ARBONIA DIGITAL will be working from this location to pave the way for the Group's digital future.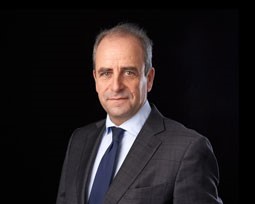 Our aim is to orient our products and processes in such a way that every business unit, every action and every change is conducive to a positive experience for the customer.