Climate
As a building components supplier for products and solutions for indoor climate as well as interior doors made of wood and glass, Arbonia takes a responsibility for protecting the environment and climate. We see great potential in the transformation into an environmentally compatible economy and would like to substantially contribute to make buildings more sustainable with our product, development and service portfolio. Through further product innovations and new solutions, we want to minimise the ecological impact of our business activity and that of our customers on the environment so that Arbonia reduces its greenhouse gas emissions along the entire value-added chain.
Priorities and goals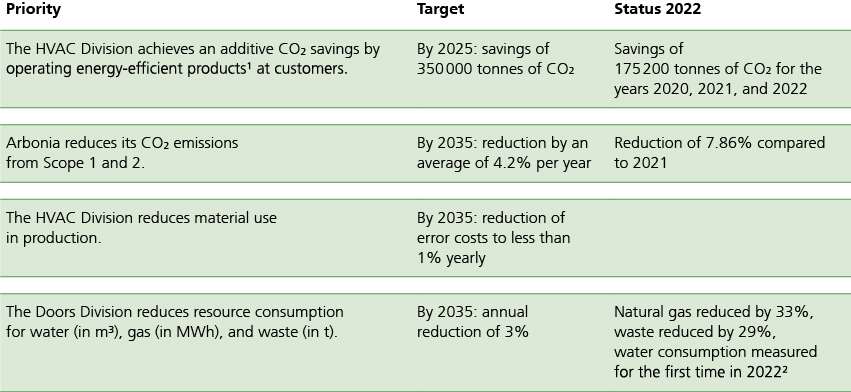 ¹Among others: heat pumps, X2 radiators
² The Doors Division considerably exceeded the objective in relation to gas and waste in the reporting year. Among other things, this is due to the changeover of the waste management at a large production site of the division, which also resulted in significant shifts within the survey methods.
Areas